Saturday photowalk. 3rd week and here I explore Queensway MRT. Walking through the terrace houses of Stirling road. Had a iced kopi at a small old school coffeeshop which seems to offer delicious toasts!

Walking along Mei Ling street, we pass by Queenstown Swimming Complex, which house the great waterpolo team Singapore had.
The canal, which has no longer has easy access, I remember going down to catch fish :x
Headed to Tiong Hoe only to found that it's super crowded, lucky for us, there's another shop nearby that serves mini pizza with some coffee / drinks.
Love the curved building which this time round, I am pretty happy with my capture on my infrared camera.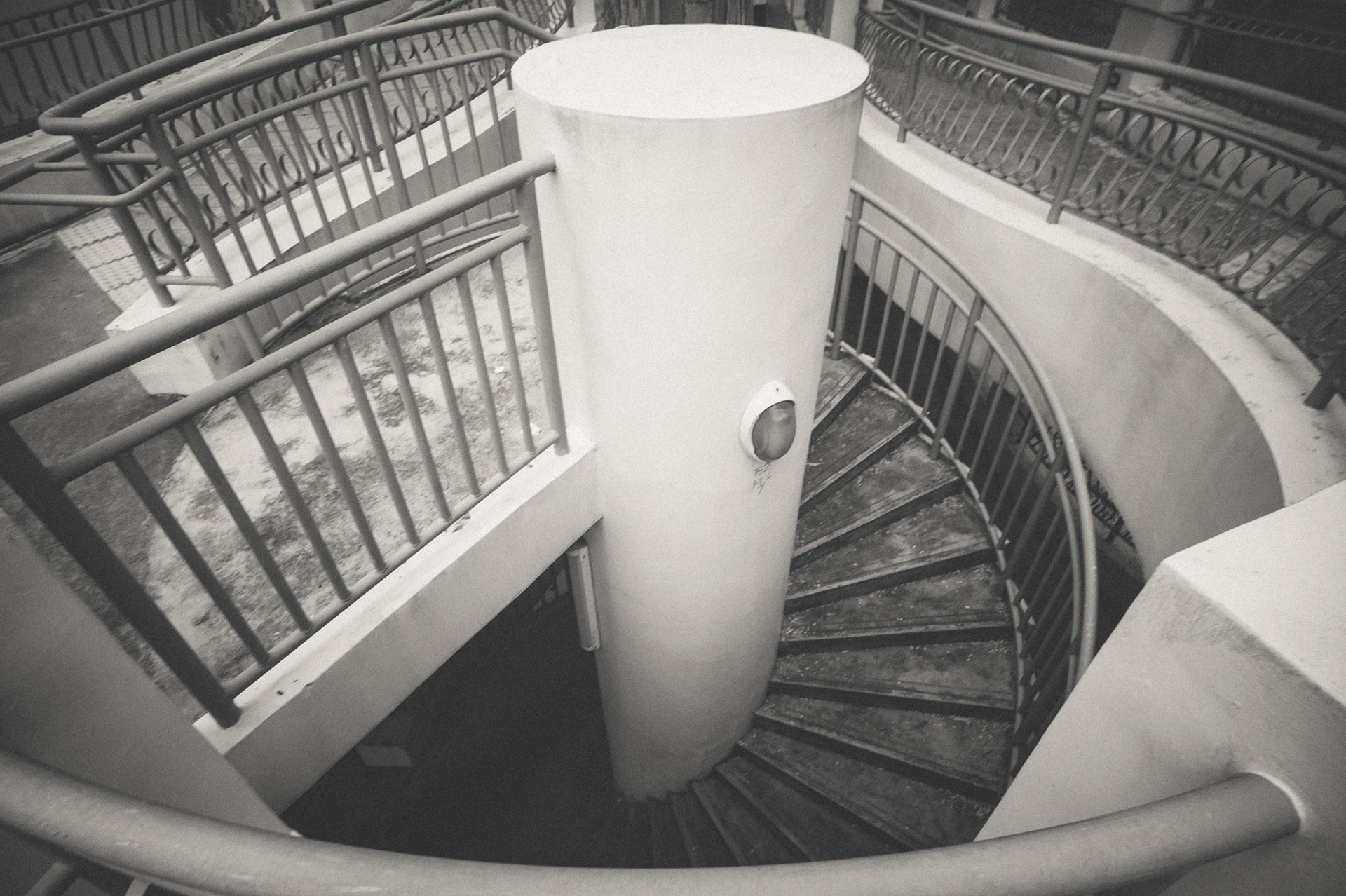 Took a walk in Queensway Shopping Centre to hide away from the heat before we decided to explore an old camera shop off Cross street.

Shots are taken on a infrared camera and converted into black and white